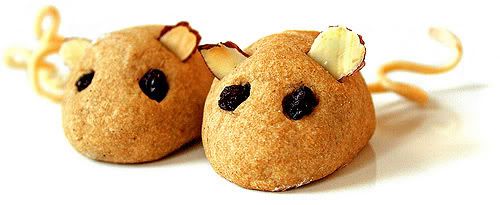 This year I had my first crack at co-judging duties at an annual Christmas cookie exchange Kerry participates in. Impartiality is difficult for the judges – comprising exclusively of cookie-baker-sigoths – and this year even moreso as I designed the top-secret, newly-released Cookie of the Year award that now accompanies the winner for a full year of bragging rights.
Kerry created spice mice (this recipe comes close, if not entirely bang-on). Figuring the creations' immense photo appeal (click here for a closer look), I whole-heartedly endorsed this decision. And, much like with last year's mint sandwich stars, they came out of the oven beautifully. Alas, the award went to a competitor (who the heck judged this thing, anyway?). But all contestants come out winners, and this year is no exception as we returned home with a tupperware full of a dozen different cookie concoctions. Speaking of which, I think I'll go crack open that thing.



Bonus!

Click here for a surprise spice mice visitor.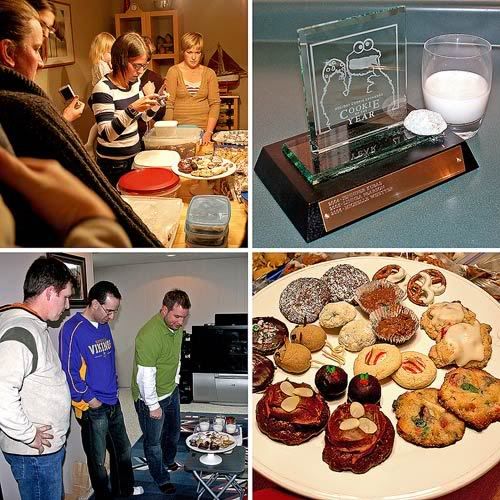 Clockwise from top left:

the judges' stash prepares for its close-up; the 2008 Cookie of the Year (with trophy); the combatants; the judges in their impenetrable, underground Judge-O-Lair.