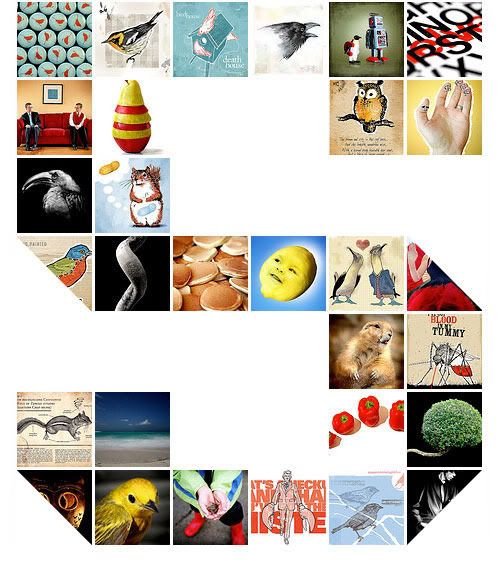 It was five years ago today, that I sat and sat and stared at the biggest personal creative doldrums I've ever faced. I punched the clock at work. I sat on the couch and watched
Battlebots
. I had a tiny point-and-shoot camera I rarely stocked with film. I had for all intents and purposes forgotten how to draw, not having done it for a years. The phrase "use it or lose it" comes readily to mind, and it had become entirely applicable to me.
So since the end of December 2004 I've devoted myself to 218 pseudo-weekly artistic endeavours, and by fits and starts have rediscovered a creative spark I had previously allowed to fizzle through a rut of daily routine.
But that is not to say I'm cured. Perhaps far from it. Each time I sketch it's a struggle. The Rebel I received a year into my blogging life for my 30th birthday sometimes sits for days and days.
I still need kicks in the butt. All. The. Time.
But now and then I enjoy scrolling the oodles and wadges of output and see what I've made. Or read what visitors have written in response. And even though the responses have dropped muchly over the past year, what I'd like to do – to honour my great big fat five years of doing things – is offer up a dose of gratitude to those who have stopped by, to those who still belly up to the comments bar, and to all those who silently look but don't touch. I thank you all so, so much for what you've contributed to this site.
In the form of the ever-popular

blog giveaway

, I invite all poppers-in and stoppers-by to drop a comment. All you need do is – in the form of the written word –

kick my butt to keep me going

. Be creative; phrase it however you want. A randomly-drawn winner will then receive a 6X8(ish, depending on dimensions) plaque-mounted print of their choice from

this pre-determined selection

of the 50 all-time most popular
Jeopopolis
entries (as deemed by favourited status on my Flickr site). And if the comments overwhelm me, I'll make a second print available for grabs.
Remember to leave me a means of contacting you with your comment. An email address (or if you know I know how to reach you, just say so).
December 31, 2009, at the stroke of midnight – that's the deadline

, and when the bell officially tolls five years for

Jeopopolis

.
You've got plenty of time, so think hard about how you're going to kick my butt. And I thank you, in advance, for doing so.