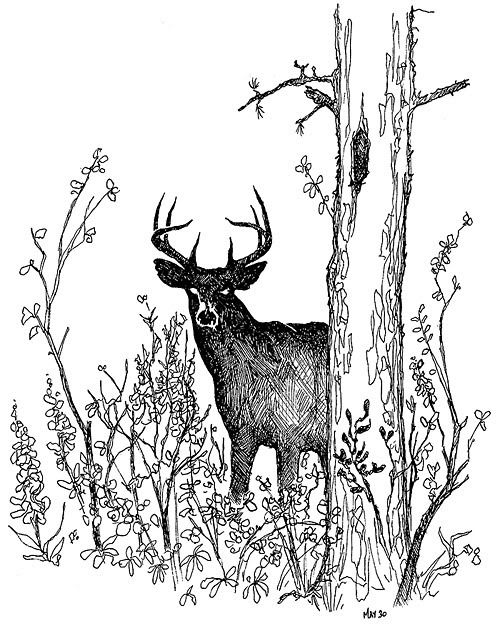 In a couple of days we're heading out on vacation, a road trip that will take us to Yellowstone National Park and then south to a whole wadge of scenic stops in southern Utah and northern Arizona. When we return, I'll be busy as snot no doubt – not to mention a year older (can I get a

woohoo

for birthdays on the road) – so hold tight and I'll be back on here and posting in about a month's time.
In the meantime here's a deer for you, another one of my May Day drawing assignments – based from
this photo
taken on a thick-fog morning in the Whiteshell, the last time we had an October vacation. Hopefully more moments are to come. Stay warm.