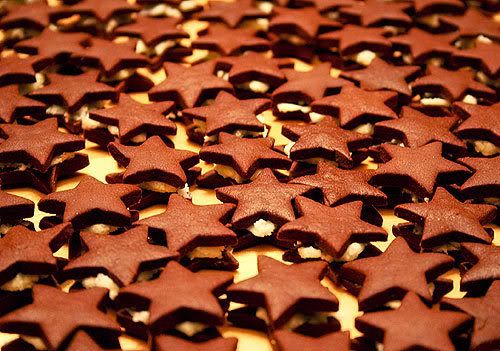 For Photo Friday's current theme of

fresh

, I present this seemingly endless array of chocolate peppermint stars, made by Kerry for an annual Christmas cookie swap with friends. I believe well over a hundred of these bite-sized jobbies were made, each layered like an Oreo, measuring about an inch and a half across – and in exchange our freezer is now an icy glory box of holiday cookie creations. Sweetness!
You can click here for a closer look at the image, and also here for an outtake from the same shoot. Be sure to stop by my Flickr page for glances at a few other recent shots ... while you're up.