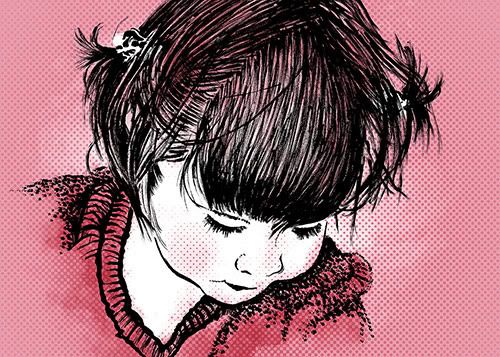 This is the 200th artistic/creative diversion I've given myself since I began this blog at the outset of 2005. I am not one who tends to toot one's own horn, but right about now I am finding this pretty f**king amazing.
This is another entry from my May Day drawing series; my May 18th contribution to be precise (I'm telling you, this is one self-started drawing challenge that continues to pay out). A brush pen portrait of my niece, based on a photo I took during a Thanksgiving 2007 visit to my sister's in Nova Scotia, this was dressed up not for Illustration Friday or any other themed assignment. It was done – as athletes sometimes say – simply for the love of the game.
A closer look can be had, here.