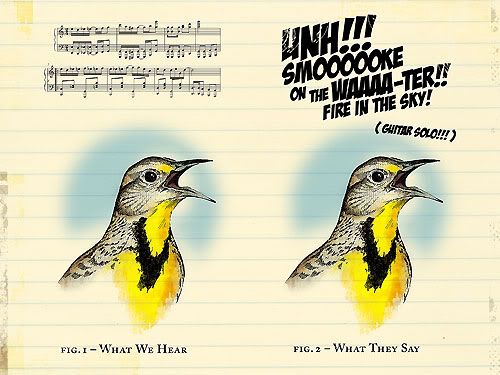 I always wonder what birds sing. They seem to do it all the time. But until we invent some form of universal translator device, we will never know. Using this logic, I suppose there's equal chances that a bird is trilling a melodious ode to its mate – or belting out Deep Purple. We just don't know.
Using my old

Encyclopedia Of North American Birds

for source material, I sketched this western meadowlark portrait with pencils and pen over about two hours on Sunday afternoon. The colour and extras were added in Photoshop layers (a scan of a yellowed newsprint notebook and a JPEG of free sheet music from a Google image search). You can click here for a closer look at the meadowlark detail.

Oh yeah, this week's Illustration Friday theme was

song

.