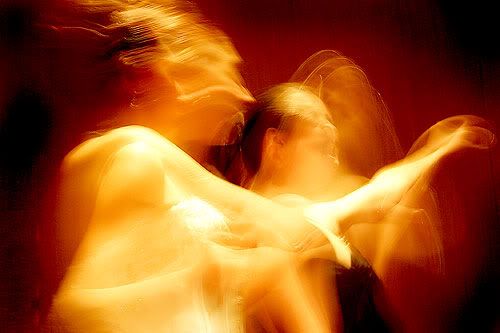 Sean and Joe over at PhotoFortnight headquarters are celebrating the photography site's one-year anniversary with a special, let-loose theme of, well ...

no theme

. Which means anything goes, so long as it was shot within the past half-month. This is the picture I'm submitting

(above)

, a fuzzy and experimental image of new-bride Melissa and buddy Amy dancing at the Vegas wedding I attended a week and a half ago. This was a result of a series of shots I attempted of catching the room's vibe using any scrap of available light in the dim room. A small bit of dodge and burn work was done to the image to help frame it a bit better.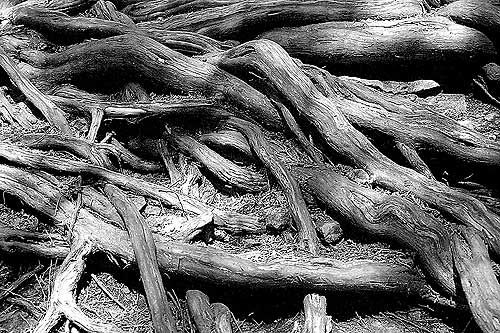 Meanwhile over at Photo Friday, a weekly theme of

health

has been trotted out. And for them I submit this photograph

(above)

of gnarled tree roots taken at Elora Gorge in southern Ontario in the spring of 2004 – also used on the card I gave to Melissa and husband Rob with their wedding present.