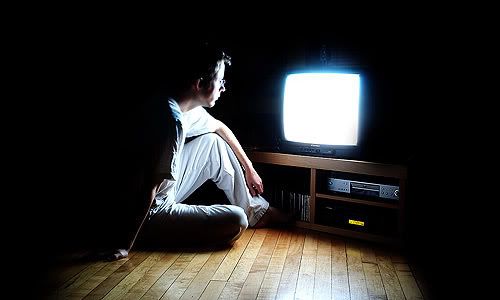 The phrase

dead of winter

is no more evident than it is right now outside my window as I type this. Around this time of year I begin to comprehend just how smart some animals are by burrowing away in a dark corner of the earth, waiting for the weather to become tolerable. Similarly, I was holed up in my house this past weekend, dreading the outdoors and the current temperature it has decided it must be here – feeling all the while like a creature in deep-winter mode.

This photo is of me in the living room, trying to keep still as a mouse (as my mom used to say) for a 30-second exposure. There's some layering magic going on in Photoshop here, to chase away any noise, enhance the darks and whites and create more of a close-quarters environment. The real living room is much more inviting.
Click here for a much better look at the image, and then over here for an alternate version from the same shoot (once there, select "All Sizes" to zoom in).