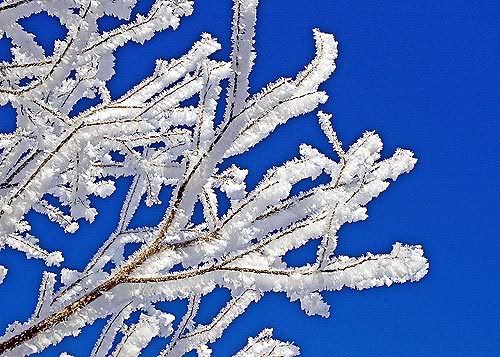 Winter has officially entrenched itself here, which can be a good thing and a bad thing for taking photographs. While it can safely be considered quite camera

un

friendly out right now, the season is still capable of offering up a handful of good days, like the one we had here after Boxing Day. Conditions were ripe for a brilliant coat of frost on December 27 – that amazingly lasted all day. I took the department's Nikon out for an hour or so, capturing a healthy batch of frost shots. The above photo, an encrusted willow branch along the boardwalk at work, is my submission for Photo Friday's current theme of

peaceful

(click here for a closer look, and click here – then scroll down – to see more photos from that morning).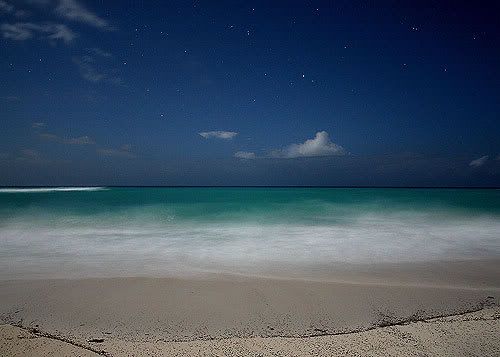 What this frigid week has also been doing is effectively removing me from any and all remnants of our Cuban vacation. Fortunately, PhotoFortnight has stepped in with its save-the-day theme of

holiday

. This ten-second long-exposure of the Caribbean Sea by moonlight, using a beach chair in place of a tripod, best illustrates just how far away from winter we were for one amazing week. You can click here for a more detailed look; images for the "holiday" theme will be up for voting soon.