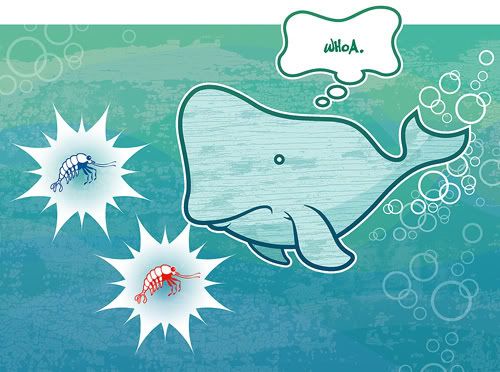 Choose the blue krill – the story ends, you wake up in your bed and believe whatever you want to believe. Choose the red krill, and you stay in
Wonderland and I show you how deep the rabbit-hole goes.
Har har. Drawn entirely in the forever-abandoned vector program Freehand –
yeah, I'm still a stubborn arse when it comes to vectors ­ – for Illustration
Friday's theme of

choose

. Textures added in Photoshop. I'm no sci-fi geek, but I couldn't resist this reference. Click here for a bigger view, if'n that's your thing.