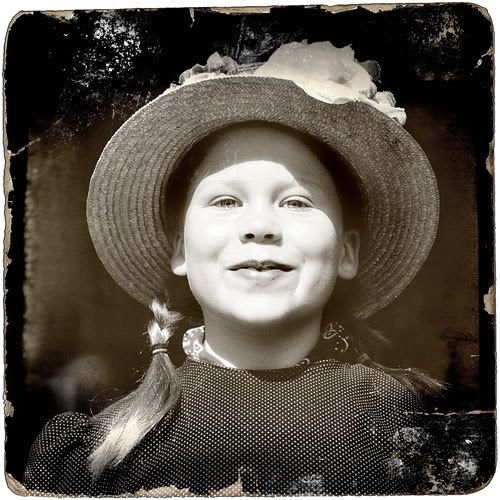 Just goofing around, experimenting with this 2005 shot of Kerry's niece taken at Batoche National Historic Site north of Saskatoon. The interpretive centre there had a tickle trunk of sorts full of vintage clothes, and Anna – camera-shy on that particular day – was proud to show off.

The edge effect I pilfered from Renee Robinson's (aka the immensely talented Playingwithbrushes) Flickr page. Her photostream is stuffed to the dusty rafters with elegant, delicate portraits and other imagery – the perfect treatment for Photo Friday's current theme of

old-fashioned

. A closer look at the original photo can be had here.