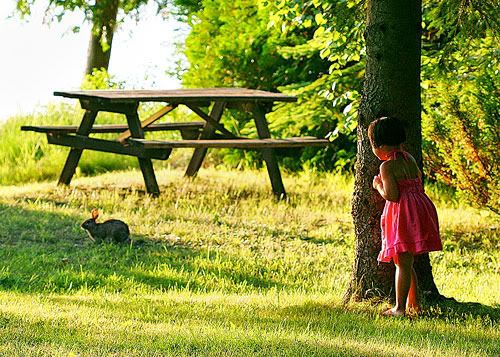 It's been a teensy-weensy while since I've posted, and realize it may be some time coming as well. I've recently been the recipient of a wadge of fun and enjoyable freelance and pro bono work/assignments – ranging from illustration to logo design to photography – and need to direct my efforts as such. Some of it I'll be showing off in the weeks and months to come, no doubt, but for the time being
Jeopopolis
must resort to keeping the back seat warm.
Stay classy. In the meantime, here's a photo to melt hearts; when my four-year-old niece in her pink summer dress snuck up barefoot on a lazing rabbit at the magic hour for photographers – well, I thanked High Holy Bacon.
See you in September.