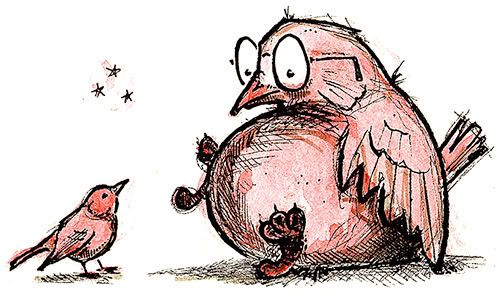 This doodle represents my personal take on Illustration Friday's current theme of
magnify
, as well as a sneak peek of another stress-free artistic venture I took on to see me through the fading days of summer.
Loosely drawn first in pencil, these birdies were afforded the quickest-of-quick rose red watercolour washes before being inked with .01-nib and calligraphic pens.
I'm not sure what all else to add – except I have a lot of material piled up and ready to display in the near future. Please stand by.