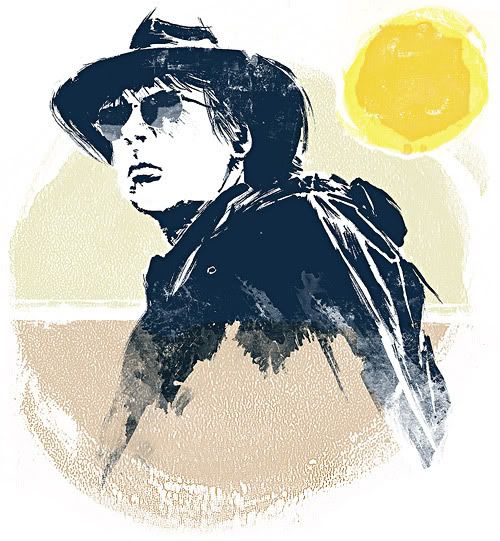 Illustration Friday's theme of
modify
had me scouring my photo vault, then interpreting in a purely technical manner. So bear with me here, if you think I'm off my rocker.
Firstly, the quick sketch above, drawn with a fast-fading black brush pen – my new best friend – is of Kerry's brother-in-law and his mega-awesome hat. In Photoshop, I frittered away at the drawing's edges, particularly along the bottom, and performed some minor tweaks to a few detail areas where the brush pen was overly blunt.
Where Illustration Friday's theme enters the picture is in choice of colour scheme and setting. The original photo
(shown below)
, was snapped on a cloudy and blustery day on a northern Manitoba lake, from a boat halted at a barren, wretched colony of nesting gulls. The modified illustration instead inserts our hero into a far warmer climate. And there you have it.