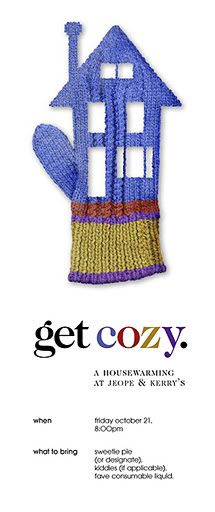 Last week Kerry and I went to Pantages Playhouse to check out a show by The Blind Boys Of Alabama, a longstanding – and kickass – gospel group we've seen a few times in Winnipeg over the years. Their shows are always energetic and relentless, and when I hear them I can't help but feel good – and I'm a solid-gold atheist. But as Bart said when he heard a gospel choir in a recent

Simpsons

: "Black God rules!"
This week we went back to Pantages for a show by Leslie Feist, recent Juno Award (the Canuck Grammy) winner for best new artist. She's a tiny ball of energy with a voice that can at times equally channel Etta James and Björk. One moment she's a cooing little pixie, the next she's a fireball wailing on a guitar, wringing out her punk roots for all to see and hear. And as good as that sounds, she was nearly trumped by her buddy and warm-up act, Jason Collett – with fearless stage presence, a Jagger-esque strut and a firing-on-all-cylinders band. Check them both out.
At right is the invite for our housewarming next Friday. Kerry thought up the cool concept, not remotely based on the fact it's October and we're three months late. I scanned one of her old blue mittens and added the stripes and rooftop effect in Photoshop. Click here for a closer look. 'Natch, you're all invited.
Side note:

I've officially joined the ranks of the thirtysomethings. And while that's not really a big deal in my books, I'd be lying if I said I haven't been thinking about it a bit. Especially when folks discover a new reason to poke fun ("If you were in the NHL, you'd be in the twilight of your career" –

poetic

). Whatever. Nuts to them, and nuts to you if you're one of 'em. And I did get to cross off one thing on my New Year's resolution list: turn 30.
Side side note:

Speaking of the NHL, I'm kinda glad it's back. My heart didn't skip any beats last winter – and not that I have allegiances to certain teams anymore, but I do fancy the other great Canadian tradition: the hockey pool. Even though I regularly come out with some cash at the end, and it's early – way early – but my pool team is clearly a bunch of bums.