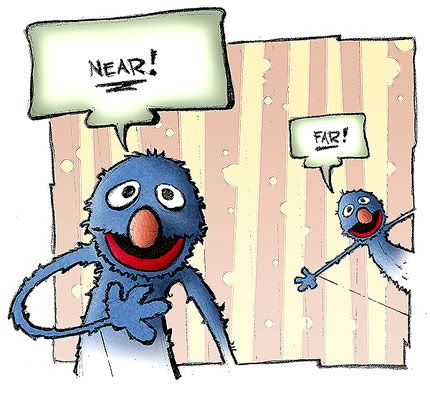 To find the source of inspiration for subject matter in illustrating the word

remote

, I decided to travel deep into childhood to find the moment when I first discovered the meaning of the word. And truth be told, more than likely it was taught to me via the timeless bastion of learning that was, and is, Sesame Street. And in particular, a short sketch in which Grover displays the difference between 'near' and 'far'. So in honour of the moment, I've created this here quick and dirty homage to the furry monster who indirectly helped show me – and countless others – the definition of 'remote'.
Bless that hairy blue thing.