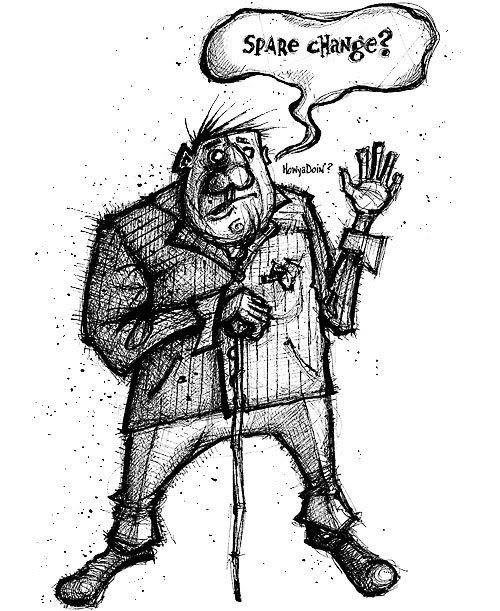 What with these topsy-turvy economic times, even the mobsters are struggling. Or not. I don't know. But this mafioso certainly is. Originally a fast doodle drawn while performing volunteer duty manning a hole-in-one hole at the company golf tournament, I spent time this past weekend dressing this don up to the version you see here. I was attempting to honour the weblike and sketch-heavy style of the

Winnipeg Free Press

's inhouse editorial cartoonist Dale Cummings who, rumour has it, creates many of his works primarily with ink and toothpicks. I didn't stretch so far as to duplicate that feat, sticking with the pens I know best and some help from the brush pen for the fatter lines.

Drawn for Illustration Friday's theme of

change

. You can click here for a more detailed look.