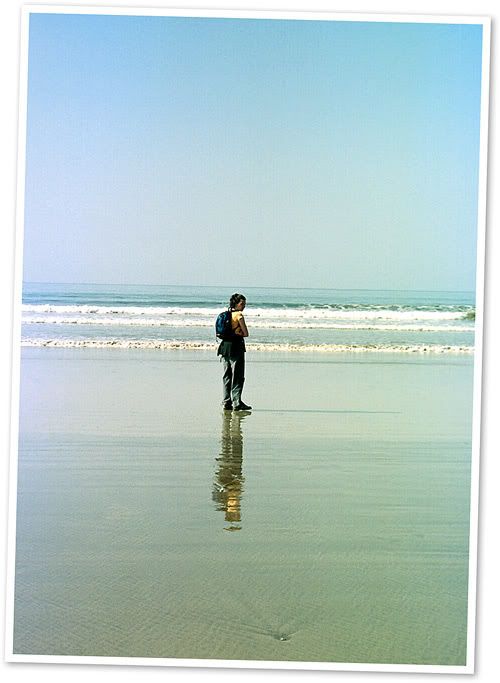 While I take some time off to craft a new

HOWieZine

submission (theme: robots ... yes!), here's a grab from the vault to represent me for Photo Friday's current theme of

vacation

. If there's one thing I have, it's pictures that represent this theme. I adore vacations. And this is a snapshot, plain and simple, from a grand vacation Kerry and I had in Ireland in 2003. It was taken on bulk ISO 200 film with a point-and-shoot Pentax at Inch Strand in County Kerry, during a tour of the Dingle Peninsula. We had what could quite possibly be Ireland's first and last cloudless day, start to finish. It was in my favourite month of September, and I was dripping sick with a head cold, nicely sedated by European meds (soon she would be, too). An absolutely fine vacation day.