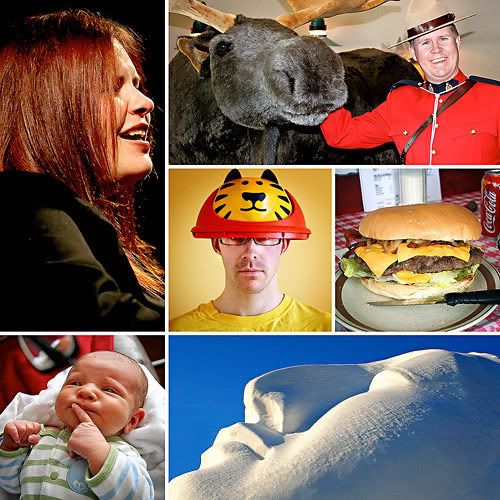 Top row

(left to right)

: Suzie Vinnick, singing her heart out at a recently-attended house concert; a friend, and former co-worker, who left the job to become an RCMP officer.

Middle row

(left to right)

: Jeope the wildcat; an offering from Blondie's, home of the city's best burger.

Bottom row

(left to right)

: little Bennett, new to the scene; a face at this year's Féstival.
-----

It hasn't been a great week. It could be the blizzard that just bombed us back to January. Could be the pre-blizzard taxi that soaked me stupid – in white pants, no less – twenty paces from my own house. It could be a number of things. So I decided to gather a bundle of things together that made me feel happier of late

(see above)

.