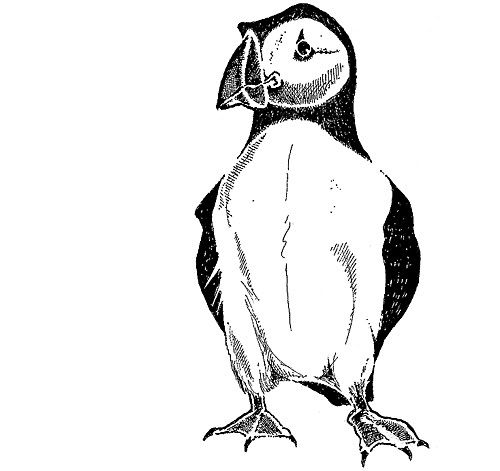 This sketch represents a couple of things that these days I rarely – if ever – do. One, I didn't colour it. Two, it wasn't for any Illustration Friday theme and doesn't have any larger creative connection. Three, I rejected the urge to dress it up in effect (in moderation or otherwise). So, in its little way, I hope it can help push me towards being less compelled by site hits or comments, and being a touch more "sketchy" and directed towards personal gain and joy.
This illo doesn't get off scot-free though. There was a second bird to the left that I wound up not enjoying near as much as this fellow, so I erased it. And a third one didn't even make it past the pencil stage.
This is an Atlantic puffin.