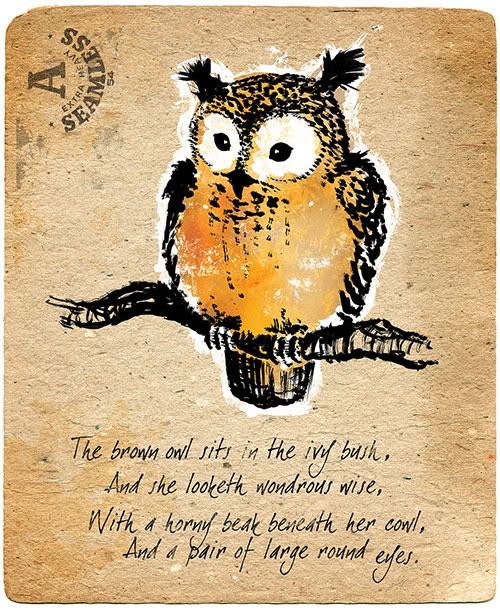 This owl I drew in the spring as part of my May sketching spell, but I spent some time tinkering this past week to add colour and texture (and also performing bits of digital surgery, moving the bird's right foot inwards and adjusting a previously-awkward right wing). The original sketch was drawn entirely with a black brush pen. All told, done for hoots and giggles, nothing more.
The verse comes from the poem
The Great Brown Owl
, by Jane Euphemia Browne.