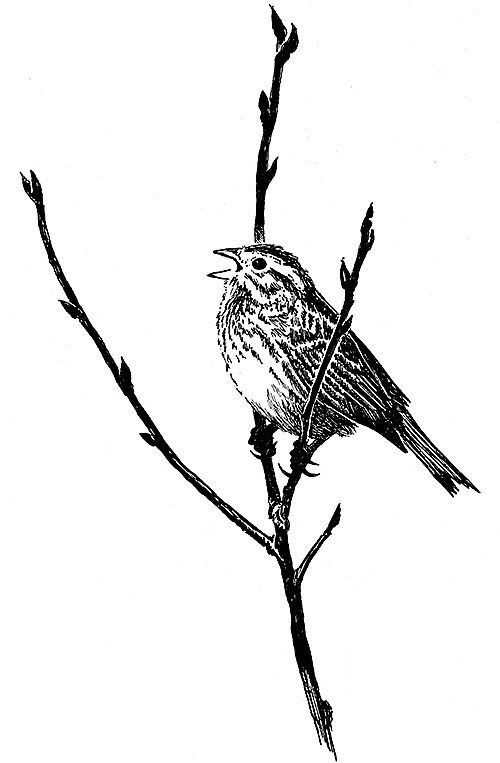 This is my submission for Illustration Friday's theme of
wilderness
. The word conjures up images of vastness and scope. True, the wilderness is big. But step inside it, and you'll see it can also be quite small.

I love the wilderness, and I'm most grateful that I live in a place where true wilderness is a stone's throw away. I realize a great many people in the world don't have the ability to say that. The wilderness – and all that is in it – continues to be my number one source of inspiration; anyone skimming through this blog will notice this. I couldn't have come up with a more inviting theme for Illustration Friday.

I'm still dickering around with my woodblock carving, and I don't want it to seem that I have nothing to show for Monday night Creative Night. I hope to display my wares someday very soon. For now, you can click here to see this sketch in greater detail.