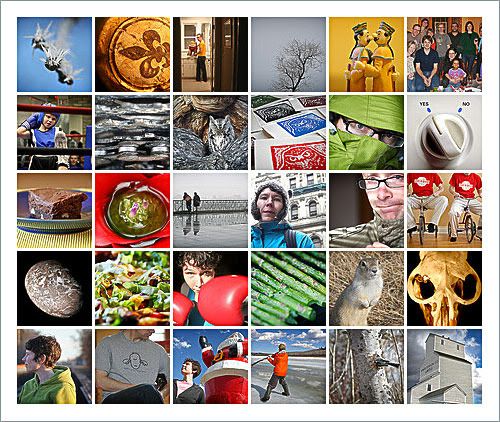 With the arrival of spring it has become infinitely easier to add tallies to my photo-a-day challenge. Three days ago marked the two-month benchmark, and even just quickly glancing at the grid above I see more light, more colour and more 'interestingness' (as Flickr calls it) than in the first 30 days spent in snow and too-short daylight hours.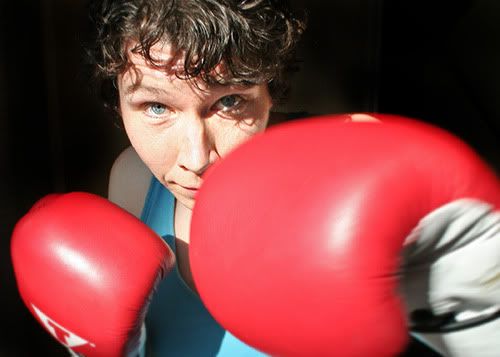 Not so strangely enough, my personal favourite from the second month of shooting is another portrait of Kerry. This was taken a couple weekends ago under exciting circumstances – she had just received sudden notice her second book of poetry had found its way to an interested publisher (and will be on shelves in the fall). Titled
Vs.
, the book will focus on her training and anticipation of her successful boxing debut. A second image from the impromptu portrait session is being used in the publishers' promo materials, and perhaps even on the back cover.

Be sure to view my photo-a-day progress here, in handy-dandy slideshow format.