I will be the first to admit this blog is stagnating. Partially because, on the flip-side, my photo-a-day challenge over on Flickr is booming – until today anyways. My trustiest of trusty sidekicks, the Canon Rebel I received as a gift for my 30th birthday five years ago, was stolen this morning along with a lens I gifted myself with funds procured from leasing this photo to the City of Winnipeg, my wallet and Christmas iPod. So while I begin simultaneous grieving/recovery periods, I thought I'd mosey over here and see what's what. See what good things there are that have made me happy recently.
There was this photo shoot, part of Ian McCausland's ingenious Facebook Foto Friday get-together, an open house of sorts at his studio for friends to acquire pro profile pics.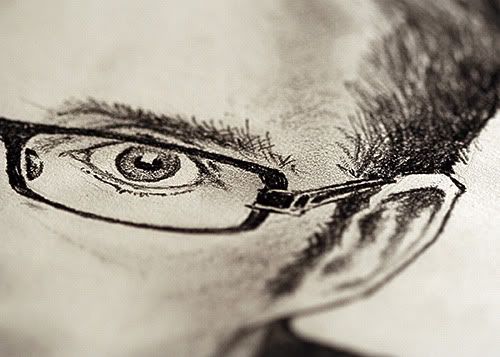 There was this attempt at a self-portrait, which, though didn't pan out exactly accurate, did have me dabbling in the messy soft pencil arts once again. I prefer this picture of the picture more than the picture itself, which I can't show because the scan of it was on a flash drive, also stolen.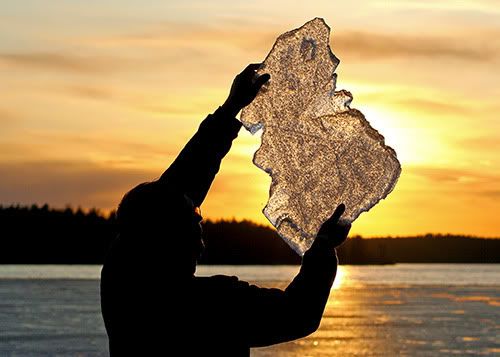 There was my friend Jason, who returned from the Big Smoke to once again take part in the spring nocturnal owl survey a couple of weeks ago. We heard four owls and smashed ice blocks like we were nine years old.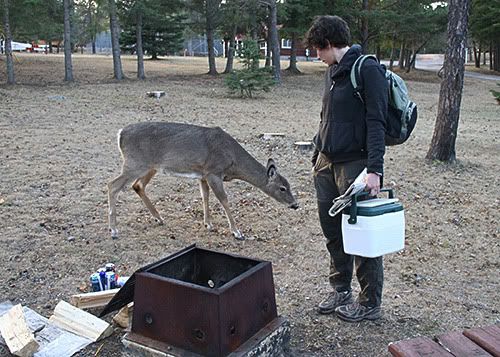 There was – and is – Kerry, who joined me on an amazing spring hike and cookout/smorefest on the most glorious day of the year so far. Who took me on a mystery date Friday night to one of our favourite restaurants. And who loaned me two bus tickets, 20 bucks and bought me a brownie on this bad day spent canceling credit cards, acquiring a new drivers license, talking to police, insurance and the ceiling.