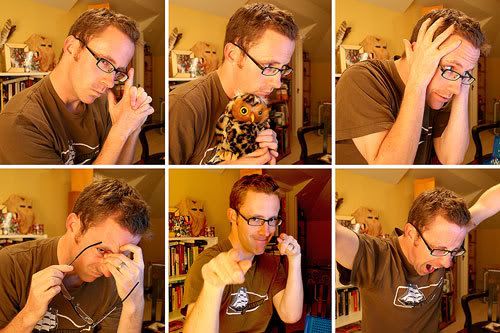 My friend Melissa (of Operation NICE fame) was decidedly not-nice in challenging my GoogleChat-Battleship supremacy to a rematch. Last winter's inaugural tilt – dubbed the

Thrilla From Peg/Philla

– was as bloody and high-seasy as any great naval battle in history, ending in favour of the Canadian. And early on it looked as if the tables would be turned, as the Jersey Admiral picked apart the staggering Canuck defences. But she was no match to my super-awesome strategy of lumping all my ships together in one spot – except for that little weaselly boat, whatever it's called – and eventually fell in a stunning bottom-of-the-ninth-esque collapse. Boys rule!