I thought I'd take a break from the grid format to tell the tale of our Saturday just past. It was a glorious day out, so we took off to the Whiteshell for a hike.
The summer's been wet; a near write-off – but apparently excellent for mushrooms. First I saw this high school fire alarm bell jobbie. I wanted to pull it to get out of gym class.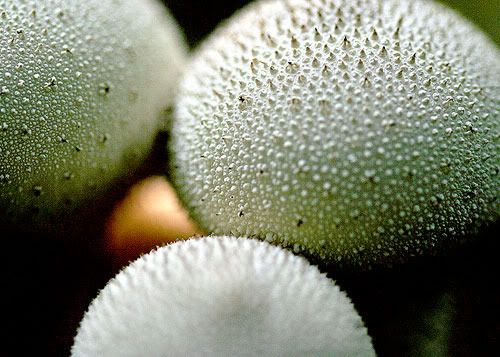 I got a little closer, to view these fan-fugu-tastic spiky Viva Puffs.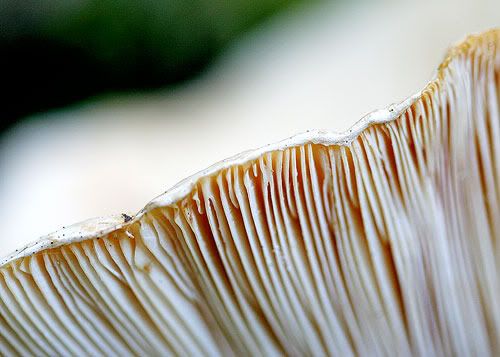 And then I shelved my discomfort of fungi altogether for this giant, super gills-flipped-inside-out number.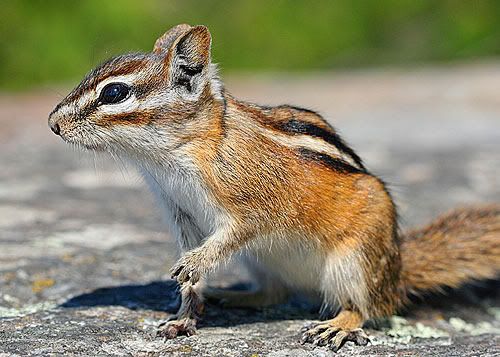 Our lunch spot we shared with this chipmunk. In rapid succession it shunned my offerings of carrot, a grape, and then a smaller, more chipmunk-suitable grape.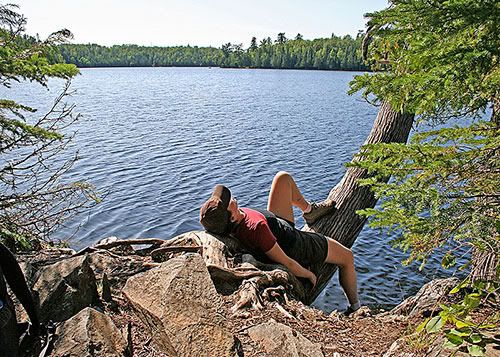 On our return, we took turns on this made-for-dozing tree. It was much more suited to the contours of my back, despite how at peace Kerry seems here.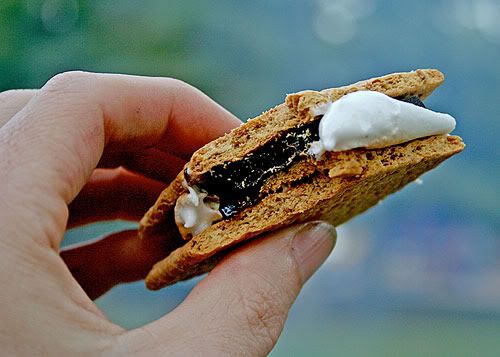 Over a fire that evening, I grilled some corn cobs and smoked-gouda-topped portobellos. These were inserted into buns – with tomatoes, basil and lettuce from our garden – and chased with s'mores.