It has been – and I'll say this now because it's a week into March – an amazing winter. And if it really is drawing to a close (jinx!), then yesterday was truly its crowning moment. Kerry and I went for a walk in the neighbourhood, and on the river, and witnessed the frost of frosts – and there have been some real treats this season in the frost department.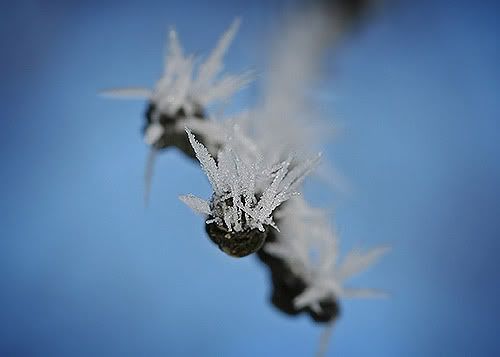 At the end of Dominion Street where we scaled the banks and hopped onto the Assiniboine, we saw this branch…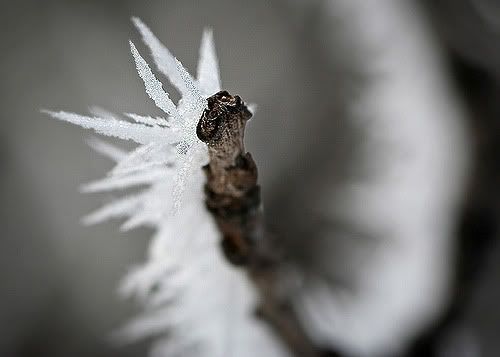 …and
this
branch…
…oh, and then this evergreen. It was all around; I was basically pivoting with my camera.
We got off the river at Omand's Creek Park, where it was laid on even thicker. We watched kids on the toboggan hill for a little while, then went to look for a tree that's rumoured to be harbouring a screech owl. We found the tree, but not its denizen.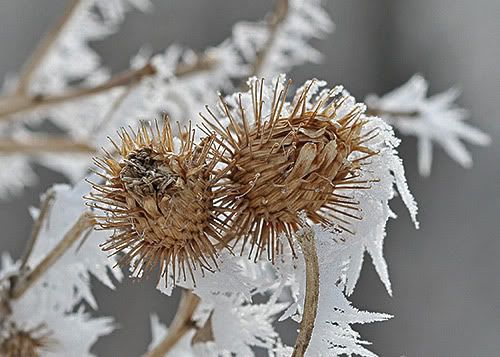 But we did see more frost.