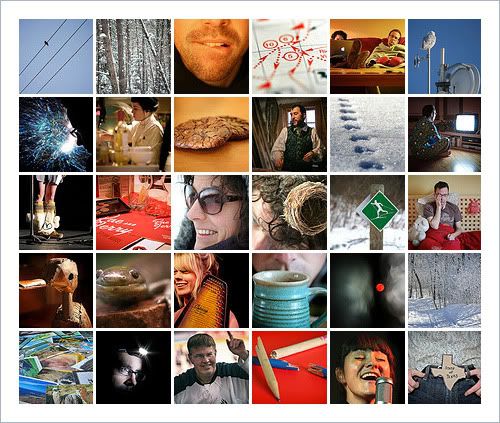 Just over one month of my photo-a-day project has lapsed, and I don't know if I could be more pleased with the outcome. The camera – and my brain – have been getting a workout, the results by and large have been decent, even the usual stark and mind-numbingly cold of February was held at bay. I really can't wait for this thing to inch into the colour and daylight of spring and summer. For now, as seen in the grid above, vibrance isn't a word that comes to mind (with a few exceptions). But I am having fun, and my schedule has been mostly kind.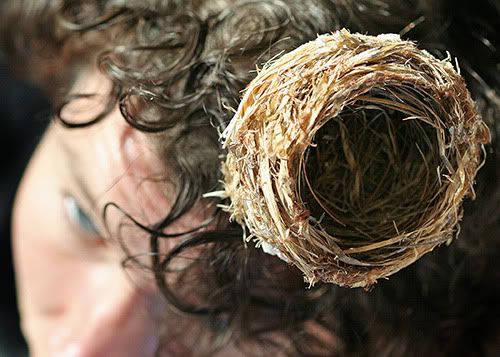 This is my favourite so far. It was taken in the brilliant late afternoon Saturday sunshine in our living room a couple of weeks ago. I stood on a chair, and Kerry stood very, very still.
Take a look through
my Flickr slideshow
of the 34 entries to date. And I'll try not to think that I'm only 9.3 percent complete.