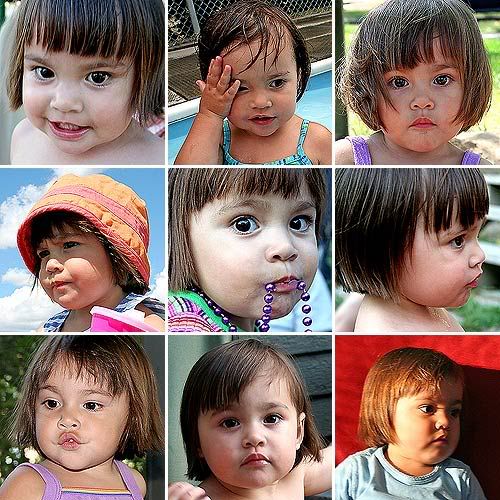 My family doesn't get together very often - partly out of dynamics, but more due to plain and simple geography. However, a recent spell of family visits that just wrapped up was so unique my brother dubbed it FamilyFest – two weeks of familial bliss and general busyness, highlighted by my niece Cadence's first ever visit to Winnipeg.
Cadence is almost two now, and she's as precocious as a tot of this age can get. She enjoys running around the house in circles (counter-clockwise only), loves blueberries, chicken fingers and getting spooked. She repels incoming raspberries (the belly-fart variety, not the yum-yum fruit kind). She calls jewelry "pretty" and loves the book
One Duck Stuck
. She gives high-fives and clinks glasses – or in her case, sippy-cups – when you say "cheers". She did not make friends with my brother's cat, Roscoe.
And she makes for wonderful pictures.