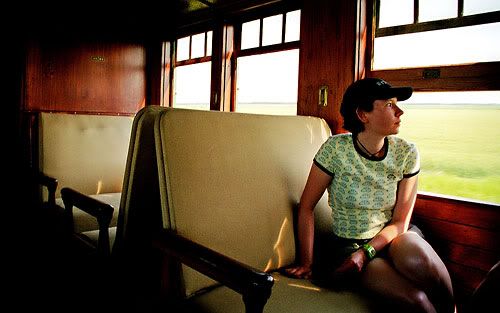 Another pulled from the vault; this week's theme offered by Photo Friday is the word

private

– and I immediately thought of this image I took in the summer of 2004. And not so much based solely on the date and place of this picture, but rather the feeling it emits through composition and mood. Kerry and I had joined much of her family for a trip on the Prairie Dog Central, a vintage train that runs just north of the city. It was a hot day, and there was plenty of room to spread out among the cars – leading to this image that gives the illusion of a private train ride.

You can click here for a bigger look at the image.

Speaking of photos, be sure and make your next click to PhotoFortnight, to vote on the submissions for their latest theme of

work

. And be kind to my entry while you're at it.