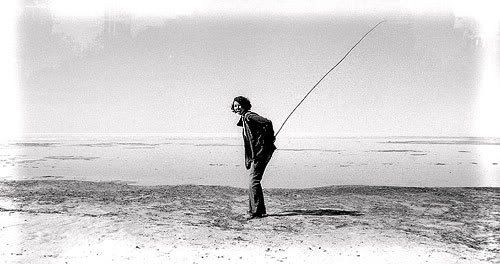 A dual post: Photo Friday's current theme of

immature

got me to thinking of this photo, taken the last time I had a roll of black-and-white film in a camera. That's Kerry at Grand Beach in the spring of 2005, caught in a rare moment of immaturity with a large, washed-up reed as a rat-tail. Some post-development Photoshop action was applied as I was also intending to add this shot to Flickr denizen Mick "Damned Thing" O'Dwyer's

Detail Is Everything

photo-group, a cool spot in the Flickrverse for all photos textured, dirtied and distressed. Click here for a better look at this shot.



And Illustration Friday's theme of

invention

reminded me of this Swiss Army knife design I created for my sister's dental practice business card way, way back in the fall of 2000. One of my first genuine post-college stabs at using FreeHand, I've learned a few more of the program's intricacies since then. It's too bad the program was just swallowed up by the good folks at Adobe.