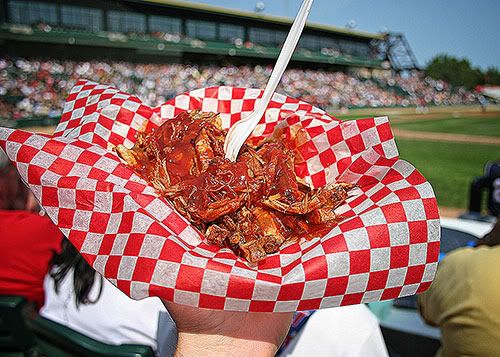 I dig food. Breads and cereals? I'm there. I love the whole wheat multi-grain loaves at the hippie bakery down the street as much as a jumbo box of Corn Pops™. Dairy? Yes. God yes. You can't mellow a mouth-shredding bowl of Corn Pops™ without milk, and I can't comprehend where I'd be in this world without the cheeses. Meats? Nuts? Eggs? Yes, yes and yes. This wonderful, magical group is responsible for the luscious vendor-cart smokie in my hand, pulled pork that graces my poutine at a recent ballgame
(above)
, the walnuts in my brownie – and the impenetrable density of said quality brownie.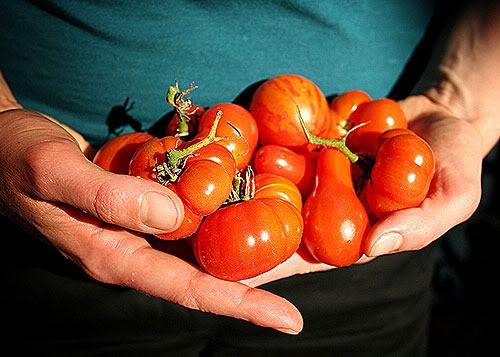 But as much as I do love the fat and the junk, I am equally drawn to the undenying appeal of the home-grown veggie – except beets, because beets suck – so when I witness the array of colour at the farmers' market or a parked pickup truck with cobs of corn spilling off its tailgate, I'm drawn. Our meagre backyard garden had its ups and downs this season. Basil and lettuce produced early and often. A redeeming September, following a cool and wet summer, is giving hope to our eggplants, surging chard and stunted pepper plants. But our normally foolproof prize tomato patch took a big hit this year, suffering from unending rain, eavestrough overflows and mystery ailments that attacked their foliage. We're making hay with what small fruit developed
(above)
– but our biggies are likely not gonna make it.
So, if you will, a moment – for our dear departed tomatian backyard homies. The Lord of Food took ye too soon.