Kerry was away last week, leaving me with a dozen cobs of corn and a wadge of bachelor time. It was largely uneventful, but on a pair of occasions I took the car out for some evening and late-night photography with the little-used remote control I had bought for my camera. I gathered some CDs and some Muskol and traveled east, to the ruins of the old Pinawa Dam and Tulabi Falls in Nopiming Provincial Park.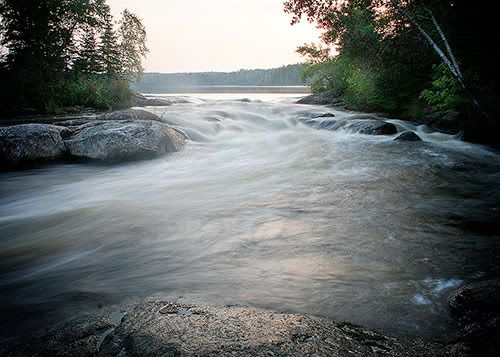 On my first trip out, I headed straight for Tulabi Falls
(above)
. With all the rain this summer, they were thundering. This is the first set of gentle rapids before the water really gets going. I love how the falls drain directly from the calm of Tulabi Lake.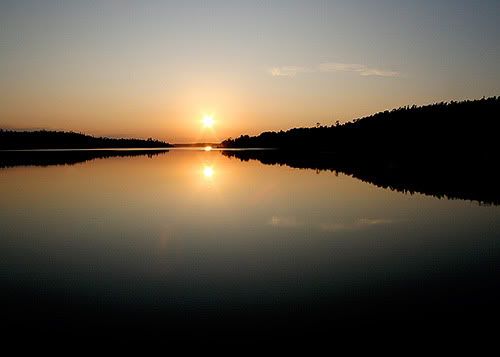 The falls connect Tulabi Lake and the larger Bird Lake
(above)
. I watched the sun set here as mosquitoes searched for any cracks in my Muskol coverage. They were absolutely brutal.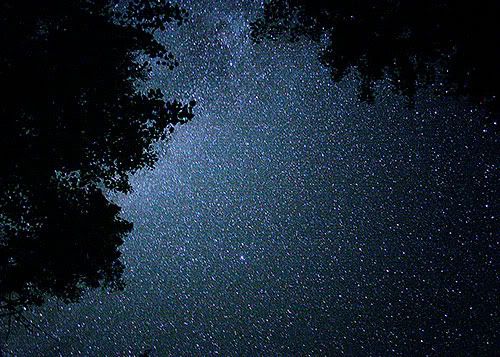 With the remote, I took long-exposures of the stars. In the Nopiming there is zero light pollution, and with no moon out I needed my camping headlamp to punch settings into the camera and find a focus. I pointed it straight up for this 100-second shot of the Milky Way. Later I took
this portrait
of the night-time forest with Jupiter, lighting the ground with the headlamp.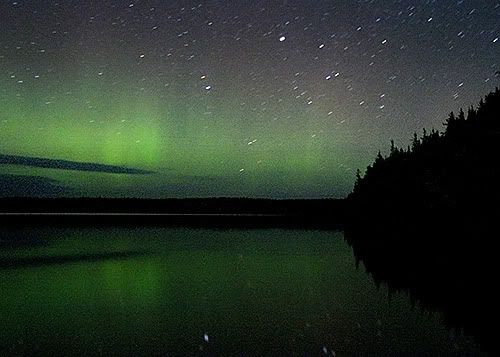 Before I left, I headed to the boat launch at Tulabi Lake thinking I could view some nice reflections off the water. The northern lights were out, but they were weak and fading quickly – this 120-second exposure caught them before they disappeared for keeps. The full image can be viewed,
here
.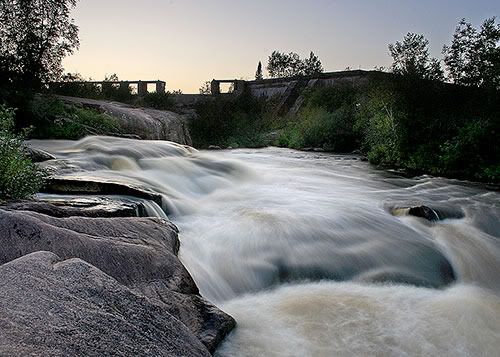 On a second day out I visited the old Pinawa Dam, one of the province's most photogenic spots. There's plenty of exposed shield rock, rapids and the eerieness of the decommissioned dam's ruins, slowly being reclaimed by nature. This shot
(above)
is a composite; one photo was taken of the water and lower landforms, and a second one was taken to capture tones of the evening sky. They were then merged in Photoshop.