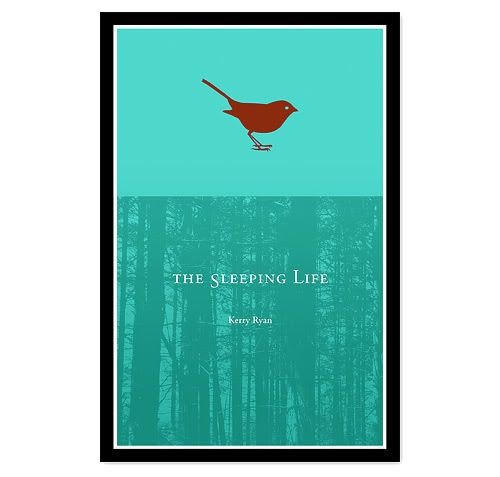 I admit that to the untrained eye, I may not appear to be posting as much on my site. That the very mantra that begat this blog at the end of 2004 – that I create something once per week – is going unnoticed and being abused. It's partly true; I don't have near as much to add to the world these days. But the main reason is because I have

real things

to do. These real things will reveal themselves over the coming days as a handful of personal projects are completed, the first of which…



Kerry's book

. Two words I love to type, and two words she – and by extension, I – loved hearing announced on the eve of our September vacation. As details have been sorting themselves out and the concrete began to set, the realization it was real struck when the publishers required a bio and cover design be included in promotional materials sent to retailers. Due to the tidiest of associations, I'm proud to report I got the job to design the cover of

The Sleeping Life

– Kerry's first book of poetry, scheduled for an April release.

Above is the cover. The black frame is a common design element with all of the publishers' books. The remainder however, was almost wholly art-directed by Kerry. She selected a colour scheme, and we went through my field guides to find just the right bird to inspire the cover's silhouette (a savannah sparrow, I believe – birds are a link through several of the book's poems). The forest background I added to provide a base and anchor the whole thing.