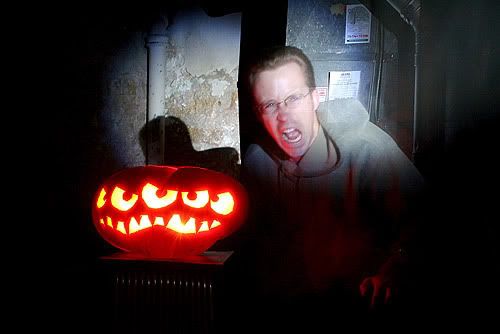 What the bloody hell?!

Here's me and our home's loverly jack-o-lantern for 2006, inspired by the Smartie-shaped pumpkin Kerry picked up at the Prince Albert farmers' market at Thanksgiving. You can never put too many eyes on a jack-o-lantern, I say (last year's only had one, though).

Happy Hallowe'en, friends. Here's hoping the kiddos can make it through the 20-odd centimetres of snow we just got. But the less kids we see, the more Wagon Wheels I get to keep.